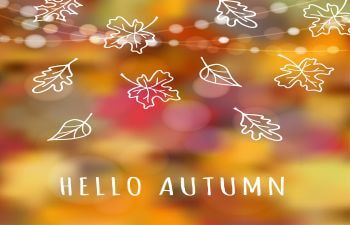 No matter what part of the country you live in, fall is a wonderful time of year to enhance the curb appeal of your home by landscaping for the season. Use autumn colors and themes to usher in the coming holiday season by taking advantage of all the warmth and cozy things we associate with this time of year.
Festive Touches to Your Landscape – Cheap and Easy
It's easy to provide a welcoming, festive fall atmosphere to your home exterior with a few inexpensive ideas that can be done for a few dollars with a little elbow grease on a weekend: 
Colorful Trees and Bushes –

As the sun shines lower in the sky for fewer hours and temps cool down, it's a great time of year to plant new trees and bushes. Choose colorful seasonal foliage plants to border sitting areas and gardens on all sides of the house and patio.

Topiary –

Evergreen topiaries planted near a home entrance or in pots can add to pre-holiday fun. Get them potted by October to allow for safe roots before the frost comes.

Sitting areas

– Add a bench or bistro chairs and tables that will take a little weather. They not only provide peaceful visiting areas, but become decorator showcases as the seasons change.

Fall flowers

– Colorful mums, asters, pansies, violas and other fall perennials can be planted with buds to have long-lasting blooms all through the fall.

Decorative arrangements –

Go to local feed or farm stores or a fall nursery to pick up hay bales, colorful gourds, pumpkins and corn stalks to arrange around potted fall flowers. Be sure to use whatever corners or areas near your front entrance to create a welcoming space. A side table, bench, upturned wash tub or old wooden chair can provide a great surface for fall arrangements. Don't forget leafy wreaths for the front door!

Renew mulch –

Not only will a fresh layer of mulch protect tender new plants from frost, but new mulch also covers old faded materials and gives a fresh look.

Lighting –

No need to wait until Christmas season to hang clear lighting in sitting areas, around topiaries and in trees. Use pendulum lighting over sitting areas and string lights with green or brown cords to wrap throughout foliage. Ambiance lighting as the weather turns is a great way to bring festivity into the darker times of day.
Maxwell Landscaping makes sure your yard and property are winter-ready, doing the tougher, more time-consuming jobs with professional results. We do more than landscaping maintenance. We also design, install and provide stock for beautiful fall gardens and arrangements. Call us today to see how we can make your inspirations come to life.