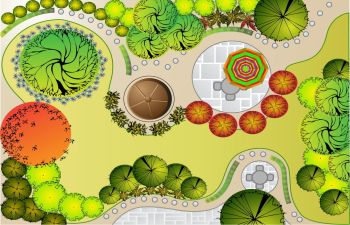 Do you ever look out at your landscape and feel like it is disorganized? A feature piece that isn't quite in the right place, raised flower beds that are poorly constructed and a lawn that looks like it was designed by Picasso? If so, you are one of many North Carolina homeowners plagued by the same landscape distractions.
Sometimes the issue is down to hiring an inexperienced or unskilled landscaper. However, in many cases, a disorganized landscape is the result of a homeowner's best efforts to create an attractive outdoor space. If your landscape is a bit of an eyesore, you are probably not all that concerned with the root cause. Fixing the problem is usually the primary consideration for most homeowners.
Experienced Artisans
Experienced artisans have an eye for landscape design. Hardscape design and installation is an art. With your ideas and a skilled professional to provide guidance and recommendations, a disorganized landscape is easily transformed into a spectacular outdoor living space. The layout of your landscape is ultimately up to you, but it certainly helps to have the advice of an experienced professional.
Sometimes your ideas may need tweaks in order to prevent a landscape from appearing disorganized and uninspiring. Artisans understand layout and how hardscape features change the appearance of a landscape. Hire someone who you can rely on to impart expert knowledge when it comes to hardscape features that will enhance your landscape.
Maxwell Landscaping
At Maxwell Landscaping, we take great pride in the work we do. Our hardscapes are designed to customer specifications. If you need guidance when it comes to positioning hardscape features to avoid a disorganized landscape, our team of professionals is always willing to impart expert knowledge.
To learn more about hardscape feature design from Maxwell Landscaping, call our offices today to speak to a member of our team.