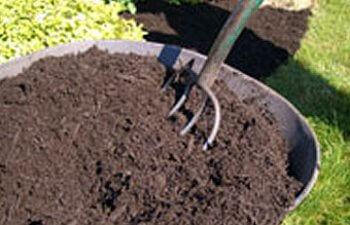 Nothing fosters a beautiful, manicured landscape like freshly laid mulch. Mulch can be used in various places throughout your landscape, including flowerbeds and gardens as well as along walkways and patios. It is a highly versatile groundcover that can protect both the health and beauty of your landscape.
Mulch comes in a variety of colors, shapes and types. Whether you use red double ground hardwood or black organic top soil, mulch can offer the following benefits to your outdoor space:
Insulates the soil
Protects soil from extreme weather (heat, cold and rain)
Retains water to help roots stay moist
Keeps weeds away
Prevents soil compaction
Reduces lawn mower damage
Defines walkways and outdoor hardscapes
Showcases flowers, plants, trees and hardscapes
Provides a manicured, tidy appearance to the overall landscape
Hiring a Professional to Spread Your Mulch
While mulch can certainly offer remarkable benefits to your yard, it is not always fun to spread. In fact, the task can be quite arduous, time-consuming and frustrating. At Maxwell Landscaping, we can ensure you are purchasing the best type of mulch for your landscape, and we can also help you spread it correctly. Our landscaping team understands the importance of laying the correct amount of mulch and using techniques that will help it stay in place longer. Let us give your landscape a facelift with a simple application of fresh, top quality mulch.