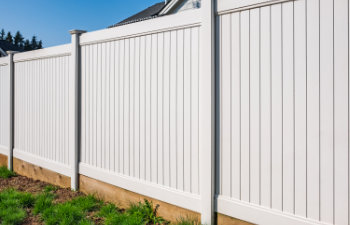 For most people, their home is their largest asset and where they feel should feel the most comfortable. There are many features that add value and comfort to your home, but few have as many benefits as fencing. If you have a yard that is not fenced, there are some incredible advantages you may be missing. Consider the following valuable benefits of adding a fence around your home.
Boost Your Security
While a fence will not necessarily keep out all intruders, it certainly can improve the security of your home. It is a good deterrent and something that intruders will need to overcome if you have fencing that completely surrounds your home. Even a partial fence that blocks the view of your home from the street or from behind your home is beneficial. It is harder for potential thieves or intruders to "case" your home when it is not easily visible.
Protect Your Privacy
When you are enjoying time with your family or just relaxing in your backyard, you do not need an audience. The right fencing can give you the privacy you desire for laps in the pool or romantic evenings on your back patio.
Enhance Your Curb Appeal
Even if you do not want to block the view of your house or yard, a fence can add an attractive border around your house. Whether it is a cute white picket or a stately wrought iron or aluminum fence, a beautiful enclosure can add curb appeal and value to your home.
Safe Enclosure for Pets and Kids
You cannot be everywhere all the time and it only takes a moment for a kid or dog to run out the door. A fence is not a babysitter or a kennel, but it adds safety to your outdoor areas. Fencing can help prevent unfortunate accidents, whether it is a pool fence to keep little kids away from the water or a front yard fence to keep dogs from running into the street.
Keep Animals Out
There seem to be more and more problems with wild animals visiting backyards around Lake Norman. Fencing is a great way to protect your gardens, pets, kids, and property from animals that have strayed into your neighborhood. Fences can also keep out domestic animals that you do not want in your yard.
Fence Installations Near Lake Norman, NC
At Maxwell Landscaping, we are the local experts to call when you need new hardscapes or want to enhance the beauty, function, and security of your home. If you want to improve the safety, security, privacy, or curb appeal of your home with a new fence, give our team a call. We provide professional and custom fence installations in Concord, Huntersville, Davidson, and the surrounding communities in North Carolina. Call today to receive an estimate on your fence installation.